Name: Nathaniel Vash Amagiri

Alias: Iron Wolf? Night Wolf? Metal Wolf! No…

Age: 16

Appearance: Half caucasian, half Japanese, Nathaniel resembles his mother mostly, though he is told his eyes are reminiscent of his father. Though he is not overtly athletic his body is fit and toned from practicing martial arts with his grandfather.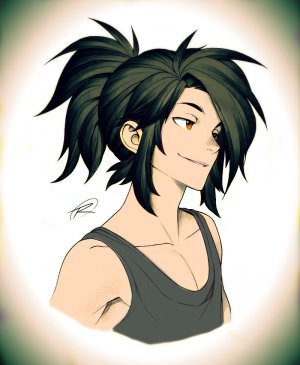 Powers/Abilities: After years of training with his grandfather Nathaniel possesses considerable skill in both hand to hand combat and swordplay. After finding an old metal kabuki mask in his grandfather's things strange coincidences involving the mask and other metal objects he touches have started happening. As yet unsure of what he is capable of, the idea to use what he suspects are newfound superpowers as a masked crime fighter is still only in its infancy.
Last edited: