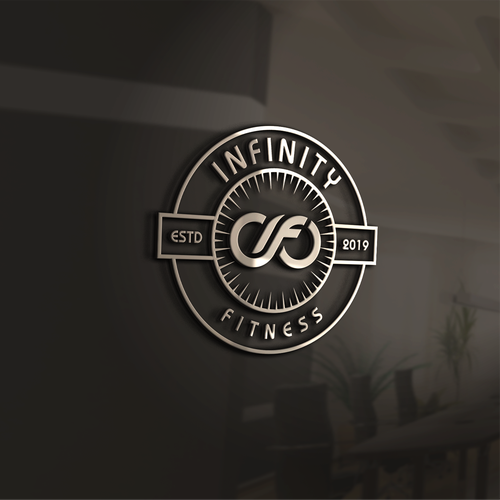 In the neighborhood of Elliot in Pittsburgh, the newly renovated Infinity Fitness Gym has just opened its doors. It's already gotten a reputation of being the best spot for kickboxers and regular gym goers alike in the neighborhood, despite only just opening and being membership only. Word has it that the owner was letting the neighborhood in for free during the last week of its renovations. The equipment is new, they're LGBTQ+ friendly, and the owner teaches kickboxing classes that bring in amateurs and masters alike.
The gym is divided into two sections by a wall that has a hall on either side. When you first enter, you're greeted by two kickboxing rings and a row of punching bags along the right wall. To the immediate left of the entry is a receptionist's desk. There, you can either pay a one-time fee or sign up for a monthly membership. As you venture past the rings, you come to the wall of the weight, lined with flat benches and FID benches. There's a wide range of colorful weights, meaning it's almost impossible not to find the weight you want. The room itself is colorful, its white brick walls are painted with bright and fun murals.
By way of either hall, you end up in the back half of the gym, which caters more to the average gym-goer. Here you have your ellipticals, your treadmills, and your exercise bikes. They line the far wall, right under a series of windows that allow sunlight to pour in over the rest of the room, which consists of two more distinct sections. On the right-hand side, there's a series of yoga mats, and on the left side, there are a dozen or so raised trapeze tables. The dividing wall on this side is covered in mirrors. Here, you can take classes in yoga and pilates. The dividing wall on this side is covered in mirrors and has a ballet bar.
There's a men's and women's locker room, and between the two doors (which are located on the far right wall of the first room) resides a refreshment table, usually full of sports drinks, waters, and jars of pre and post-workout proteins.
Infinity Fitness offers a variety of classes and training assistance. Some of their more popular classes are kickboxing, yoga, pilates, and barre. The owner teaches two of these classes (kickboxing and barre) and contracts a third party to teach the others.
The owner herself is a woman by the name of Samantha Walsh, who can usually be found in the ring with one of the members or teaching a class. Sometimes, she's at the front desk. She has a running competition going where if you can beat her in a three-round kickboxing match, you get a free year of membership to the gym.
So far, no one has managed to beat her, but there's always a chance.
​
Last edited by a moderator: