Post by BulletWitch on Oct 14, 2021 18:26:53 GMT
Potions! Guns! WHISKEY?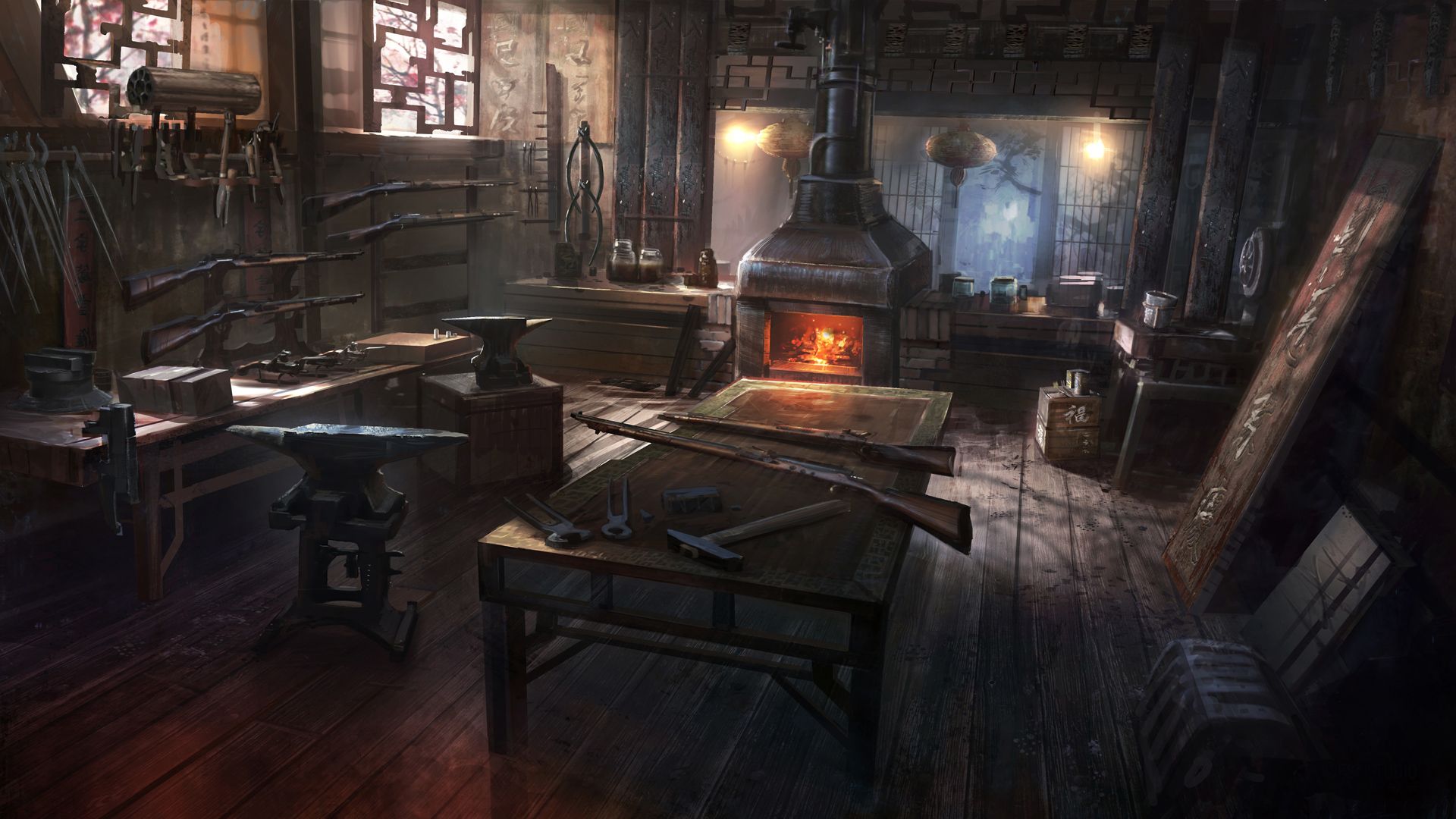 Prague is a rather unassuming unconsidered part of the world at least in the context of the "meta scene" not confronted by dragons or assaulted by one of those dozen ninja cults. It's a alluring city free of guady tech topped towers or worse gold statues. Which Alice thought perfect to open up a new shop, a new venture for her outside of her primary source of employment.

Welcome to the Arcanium Imporium and Munitions Store, often called the Arcanium of Aim for short. a store focused largely on provisions for magic users. Theres always a need for books, sure maybe you could borrow or visit a library for such things but owning them is far more alluring. Taking a scroll home for the night isn't the same as purchasing and letting it sit at home, the old text every once and awhile beckoning to go give it another read. Then there's the ingredients one may need for potions or crafting, nowadays most look to technology but if anything that just made magic more difficult. Turns out toad eyes and leeches aren't exactly common to find in the modern settings. Well now they can be! One visit to the Bullet Witch was all one needed.

Of course a book store and ingredients cabinet isn't to much of a draw to some. Maybe one doesn't want ouija boards and sticks of old wood. For this the store has Alice's other love, guns. She may favor books but goes without saying the Bullet Witch likes firearms. So the Arcanium also exists as a gun store. She hasn't gotten a patent yet for other designers but she makes do, anything else she probably either has or can get her hands on. From old-school weapons to the latest in body armor. Shy of purchasing a full on tank she can probably hook someone up. And even then she might know a guy who knows a guy that may help her set up such a purchase.

What really singles out the Arcanium though is that she can brew potions or craft weapons and armor on request. Alice is not the best magician her own magic pull on a given day rather small. To balance this she has taken to embewing spells to items, of crafting unique bullets and armor and so on. Perhaps the biggest new draw however is her draconian supplies, the remains of the dragon of Phantasmagoria. It's not cheap but if having a witch customize or an item for you isn't enough, if a commission isn't enough of a draw then there's the possibility that comes with a dragon. The tools or armor possible from dragon remains is not cheep but may be some of the most valuable ever possible.

Security:
Cameras locks and safes of course are prevalent but in addition to this is also a number of spells. In short its a freedom to use any spell she's known for free of charge. The most prominent spell she uses though as security, is mage Hans. A spectral hand to grab weapons to turn on a intruder.

Some Arcanium Exclusives!
Dragon's Brew: Strong whiskey that uses a drop of dragon's blood to give it the smoothest burn. A drink potent and delectable, and certainly flammable if not careful.

Frag Rounds: Bullets that use a hint of dragon's blood and bone slivers for super affordable but super potent munitions. When the bullet connects a fireball is cast that also tosses the bone. These bones though few in number and small in quantity can shred likely even some of the more durable super humans. And that flash of fire is like the breath of a dragon turning much into slag.

Dragon Wings: It won't last forever but the large wings of the dragon allowed for a number of capes gliders and flight suits. The hide is impervious to heat and fairly resilient as well. If your going to try and glide from building tops to streets below and the like it might be impossible to find a safer product.

Personal Imventory: It's not cheap but ask nicely and the resources Alice uses may be yours.


Home of The Witch

Near Prague just outside the city limits and secluded off in the surounding forests and valleys was a house. Somewhere close enough to town the owner could get into the city and enjoy the day if they wished but secluded enough that they wouldn't be disturbed. The house itself mixed modern trappings and style with a old more wood and stone architecture. It looked the kind of home that was quaint in scale but expensive to build and even more costly to get on this spot of land. Licia loved this spot though, reminded her of when she was a little girl, the build kind of reminded her of where she came from without distancing from the luxuries of modern living. She supposed it also just helped as a cover, it was a little to nice and urban to seem owned by a old witch, and wasn't enough a bunker to look like the residence of a old war horse. Least on the outside.

If one looked through the windows however they might see it for what it was. Essentially every right wall was an armory every left wall a library. A series of books and old scrolls in the Foyer leading into the bulk of the home. The hall leading to the suite more split between armory and books. The right side favoring a series of rifles from hunting to assault, and even a old sniper rifle. On the shelves side of things was a number of older books and tomes, scrolls and trinkets. It told of magic of a time long forgotten to most, spells kind of dated perhaps. Leading into the Master suite, bedroom of the Bullet Witch. The right wall was a library of course this one though more of just fun reads for the marksman. Sure some of her favorite books of the arcane were there but actually most of it was various series. Books about a grim dark future where there was only war, or a trilogy about a archer in a survival game of a dystopian future, she was as much nerd as she was mage. Of course the bookshelf could move to lead into the living room a secret passage being there. Third shelf red book, with the gold artistic binding was the key to opening it on either side. The left wall adjacent to the restroom was a series of weapons mounted. Pistols and knives mostly her go to, while it mostly reflected her usual equipment set there was with it a number of other pistols and knives. Blades from the thirteen hundreds and pistols of world War two to the modern day.

Back wall of the master bedroom was mostly taken up by her bed and work desk beside it. Other then sensationally comfortable it didn't look like much, though she did store a shotgun under the bed and a desert eagle was under the mountain of pillows. Was also one of the cases of her full equipment get up under the bed attached to the bedframe. The desk had two monitors and looked pretty well set up for any kind of work one could want to. She was no hacker but as a mercenary 'Alice' wanted a good set up. Of course under her desk was two of her signature pistols. The final wall had the entertainment system above the fireplace. The left of the large TV systems was shelves for movies. From boxy obnoxious vhs to blue ray. The other side was video games and music. Sure she was an old witch but she kind of liked video games, partly the old veteran who had been around sense before world War one not wanting to admit she was old. Apart of her also just liked them though the games and movies were to her almost like magic themselves. They like books a pleasant reminder that you didn't have to be able to cast fireballs to be creative. 

Then there was the bathroom and walk in closet. Might have been bigger then what the witch needed. Most the closet was just a surplus of clothes or shoes, mostly black or really really dark grays. Was some color there but it was obvious what her main color palet was. That was two thirds of it, the other third had another suitcase of her usual gear and some of her more personal effects. Things she'd rather not be on obvious display, including but not limited to a minigun that maybe wasn't legal and books of the arcane that were maybe a little to dark magic.  Of course hidden behind the toilet was a uzi.

Restroom off the Foyer was mostly normal. Though she did hide a small collapsible compact crossbow behind the toilet. Poison arrow at the ready, one had to wonder if the witch was paranoid or just fishing for a way to store a perhaps to damn extensive collection. The closet beside this was mostly just additional sheets and things for guests, or where a few boxes of old belongings were stashed. Though the backward was outfitted with a series of old swords hung up. She didn't like swords as much but they were pretty and she couldn't just leave the extras in a box. The study guest room was more for the antiques of her collection. Books that were old and mostly public acquired. Though at the lower shelfs not as much, a series of trunks were at the base, each housing assorted spell components. The weapons more crossbows and bows then firearms. Said firearms likely needing an expert to load them properly. A lot of people needed shown how to clear or unjam a modern weapon let alone a much older firearm such as a flint lock.

The gathering room was retrofitted some more for what maybe looked like a science lab. A mix of old techniques to brew things conjoined with the modern ways of doing things. Raw left side a mixture of cook and spell books and more commonly used components for spells. From plants being grown to store bought seasonings, to jars of things. She tried to label them in old languages, much easier to just know a jar had frog eyes then have them on display. The right side was more manuals and modern tools. Ways to make her grenades and the like, help her craft bullets should she need to. The work table in the center had a p90 stashed under it. The living room dining room and kitchen in contrast mostly normal. 

Of course there was more books and assorted weapons. These ones varied from old war axes and books, to modern pistols and novels. Shelves for movies and music it at least was more ordinary. A decent set up of speakers and TV, of a nice computer for someone to use without being in a room if wanted.. Of course she had other weapons stashed away though. Another suitcase of her equipment stashed under the table in the living room. A colt revolver hidden in the couch. The chandelier in the living room had a flashbang hidden in it. The dining table had a sawed off under it where 'Alice' would sit. The kitchen had a stored pistol in basically everything that opened. She had also outfitted a grenade under the sink. Okay maybe it was more war veteran paranoia then storing a collection. All that was left then on the main floor was the laundry room and garage.

In here it was maybe a few manuels but most the library asthetic was lost for tools. Fit to work on any of her armor or weapons if need be. A sports car and jeep parked inside each with a suitcase of her usual merc equipment. The walls covered in firearms and cases of ammunition. If one looked though under the work bench though they might find, another desert eagle. Well that and blueprints on various armor designs and old books detailing magic armor. It was difficult to find anything on dragon scales but damned if the mercenary hadn't tried. The laundry room was just that. Though she did have a wood cutting axe hidden behind the dryer and a combat knife and one of her pistols behind the washer.

One might notice there was a stairway though near the front door leading down. This locked door leading to the basement was enchanted, meant to only open for Alice by blood print. A small needle on the door knob. This took a small drop of blood and directed it into a rune. Said rune would then open if it identified the blood as 'Alice' in the basement of course was more brief cases of her usual gear. More prominently though in this room though was where she stored her money, explosives and less then legal firearms. Sure some would look past her ownership of rifles and pistols it was another thing though to have landmines and rugs. Longtime veteran or not most didn't think c4 should just be in ones home. Now if it was so heavily armed inside though maybe one wonders if it's so nice on the outside after all.

This was a fair question to ask. Each window was fit with mage armor fit for the witch to cast freely. She didn't feel like she could just look into having them be bullet proof, that might be to suspicious but mage armor was a decent substitute. Each door in the house could if she wanted be used to teleport, her means of travel helping her make her bedroom door lead instead to a foreign city. Of course going out of the house could cost a spell slot to get back if she closes the door. Still though it can help if an escape if need be. And lastly was the spell on the doors leading outside. When up close one might notice the ornate mural of a forest on the wood door. This used a old spell called Bark or Bite,  the Bullet Witch had modified it some for modern times. Way it worked though is if one didn't have the keys to open it, they had to knock. If they tried to open it without the key or knocking bugs would call out of the bark intent on stinging or biting the trespasser.


{Spoiler}1. A store for magic stuff, books, weapons and armor. As welonas requesting them to be made
2. All guns or explosives are conventional ammo unless specified. If attacking (specifically the home) and reaching for ammo there ask me to roll what it ends up as. All blades (at the home) though have counter spell already asigned
3. The dragon supplies will last for up to 8 characters
4. Fun is mandatory
5. All non fun havers will be shot, fun havers might also be shot.
6. For better ideas on spells/potions etc think D&D. I didn't want to sit down and list every little thing
7. Future updates may happen of course.
8. Abra kadabra alakablam