Post by Ghostly on Feb 13, 2021 10:00:12 GMT
░L░ ░E░ ░G░ ░A░ ░C░ ░Y░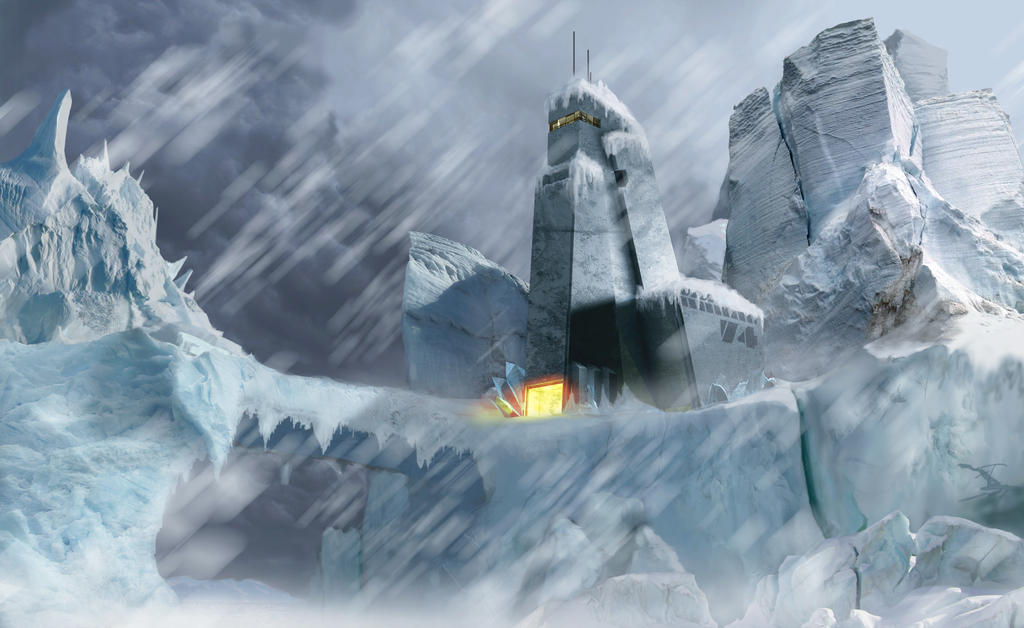 The howling dark gathered and churned outside the lonesome outpost, standing alone in a barren expanse of ice, snow, and the creatures that lurked in shadows and beneath the beds of children. Yet within, two parties of peculiar individuals had just introduced themselves to each other, each of them were the heroes of their own stories, as unlikely as they may have seemed. They came from all walks of life, and were here for all manner of reasons. Money and duty for some, circumstance or bad luck for others, and a couple were there just to do something new for a change.
Among them, was James Akari, a special forces soldier from the Coalition of Republia. He'd been assigned as the team leader by an old friend, Serah Ohara, now an intelligence agent who had been assigned to this operation.
His cadre included Dr. Alia Asai, a triage doctor with a real license, which put her leagues above most "medical professionals" in this line of work. So far she'd made herself quite vital to the team, and without her aerial reconnaissance, the squad would've likely met their fate out in the blizzard. She was unshakable, and had already been called upon to save lives today. They wouldn't be her last, as even upon arrival to the station, she found herself once more being called upon.
Revelation Namoor was a mercenary who had joined on the prospect of working alongside Akari upon his contact and a mutual respect they'd established after a brief run-in on the desert world of Kru (this of course was during Akari's mysterious phase, so their conversation was mostly shaded glances over whiskey glasses and questions answered with questions."
Kitana Xylia Zahara, or Kit if you wanted to be cool, was a "practitioner of asymmetrical warfare." In short she knew how to make walls disappear, light their ship on fire, and look good. A member of the Colonial Special Operations Division or C-SOD, born and raised on Cascading Vale, Kit is a fighter through and through. She was pulled from a list of names forwarded by C-SOD to the Republian Military in the event they wished to pull gunners like herself for an operation. Needless to say, her name was at the top of said list.
Filling the role of boy genius was Galen Khan, the youngest of the team but quite far from the least experienced when it came to engineering and piloting. Having built and perfected his own AMP, Arachne, he was vital to the defense of the Valiance, providing support as the marines reestablished their defenses and treated the wounded alongside Revelation and her death machine. While he hadn't seen much action yet, what he had done so far did not go unnoticed, and James was intrigued at what would come next from this young man.
Their resident wild-card was a bruiser-on-loan named Roy Mclean, currently handed over from the Integrated Robotics Corporation for this operation along with his fancy AMP suit, a one of a kind prototype built for him. The man was an enigma, his ancestry was a mystery and the extent of his abilities was untested, which fit in perfectly with his mysterious personality and standoffish tendencies, hiding a tenderness inside. He'd already managed to sustain a head injury, defeat a space amazon, drive off an alien boarding party, and ride through the atmosphere on the back of a mechanical spider. To say he had already made an impact would be an understatement.
They had already seen action, facing down a boarding force from and unidentified race that had attacked, and subsequently destroyed their ship, the Valiance. While some survivors managed to escape, the crew was now alone to face whatever waited for them on the surface of Threshold. Upon reaching the surface, they were attacked and pressed towards the station by a pack of mutated canid creatures, taking some light damage and leaving many burned, butchered, and blasted beasts behind them before they came upon the Hub Station, a main staging location for the activities taking place on this world, experiments and research approved and conducted by the Republian Coalition Government.
Upon entering the station, they were greeted by another group, survivors as well as a misplaced ancient android. J4X was the newcomer, who presented himself as a simple junker making his way through the universe, but beneath that there had to be something else. He'd crashed his ship in their hangar, a lucky crash landing, but now he was left stranded like the rest of them. He was a philosopher, in his own way. While he was blunt and crude and had made it clear where his priorities laid, he was still there, and how far he'd go for the group was still something that was to be determined.
Aurora was currently the highest ranking individual present on the planet, within the Republian bureaucratic chain anyway. She was administrative android who had been left behind during the initial evacuation. Whether her abandonment was to save room on the lifeboats, or to leave someone less valuable behind to run the systems from the ground, it was still an insult. So far she'd performed her function perfectly, keeping as many subsystems under control and surveillance as she could, and relaying all information to the command station, Fulcrum, even if her attempts to directly communicate were being intercepted. She had received orders, and she'd see it followed through just the same as any protocol or assignment.
Alongside her was Estelle Katsopolis, a human engineer from the human colony of New Corinth. She had been abandoned in the evacuation, left to wait it out until the shuttles returned. She was a tough girl, but with the increasing threats around her, she couldn't help but worry about what came next. The prospect and arrival of their rescuers gave her hope, and as she made her way over to the newcomers, a smile formed on her lips as she offered a; "Hey there, want some coffee?" To the cute boy in the spider mech.
Gido Rankenn was the newest, having just arrived not two hours ago. Currently a test pilot, this former special forces operative from Ares had some battle scars, some you could see just fine, and others... others he still had to work through. He found peace and joy in his AMP, and had spent the better portion of his time modifying and upgrading his mech, at least until Akari's Squad arrived. He'd already faced down one monster on his own, so the prospect of more creatures was little more than a warm-up for him
Leon was the last of their group, and had little to say about himself. He seemed reserved and level-headed, if not a little out of place. During the evacuation, he had been left in the medbay by a team of fleeing personnel, who seemed to think Aurora could micromanage a severely wounded soldier alongside an entire station on her own. But after some treatment and rest he seemed to be doing better. That was until a mutated horror managed to make its way in and found itself its next victim. After a brief struggle, he fought the creature into the ventilation system, where J4X and Aurora gave chase and killed it, along with discovering some concerning details of the nature of this new creature. Now with Dr. Asai available, Leon was ready to open himself up again (literally) and remove the metal object lodged in his abdomen.
- - -
James looked among the those already present in the hangar and stepped forward, his thick arms crossed. "Sorry about the delay, we had some trouble on the flight in." He looked back among his cadre and let out a small huff before turning back to the others.
"The name is Sergeant Akari, but you all can just call me James. We've been sent to figure out what happened here and to assist where we can." He didn't expect there to be any survivors beyond the android and Dr. Tao, but it seemed a handful of others were hunkered down here as well. "We're here to help, so don't hesitate to ask for it." He said, panning through their faces. She wasn't here. "Just one question."
"Has anyone seen Dr. Hera Tao?"
- - -
After Dr. Asai had gathered her things and had made her necessary steps with the team in the hangar, Leon led her and any members of the group who she had enlisted, back into the medical lab, now twice ravaged. However a clean bed and a couple trays of instruments were still untouched and ready for use, and they still had a decent supply of O- blood in the likely event he would need a transfusion.
"It's a bit messy, I know." Leon said, looking around the room. His eyes stopped at the large red mark that covered the far corner and floor. "I got into a bit of a fight with some mutant, or xeno, or something... I still don't know for sure." He added as he looked through the cooling unit for blood
Leon wasn't excited to be back in the medbay, but he knew it was time to remove whatever debris what lodged inside him and patch him up so he could get to a point of relative comfort and efficiency. At least this time he knew that this time he had someone watching over him in the event some mutant burst through the doors. As they began to set him up on the table, hooking him onto a cart to monitor his vitals, and removing the layers necessary to access the wound, he spoke up again.
"So, Dr. Asai... I have a few other questions, would you prefer them before or after the procedure?"
- - -
(Edit: Added in a little more for people to play off of, but please by all means interact and converse freely. Currently the two teams have now met at the Hub Station and are connecting the dots. Feel free to assist Dr. Asai with her surgery if you promise to be helpful and she says it is okay, or go off and do anything you'd like! This is a roleplaying game, isn't it? It's all about freedom and doing what you think is fun and in line for your character, as long as you are not a jackass about it.)